I was down sick all weekend, so I pulled up my laptop and started playing with Sketchup for the first time. Very cool program! Since I was just learning the ropes, I figured I would take something I knew and try to recreate it via Sketchup. I ended up giving the AmRep M41 Baumann IVF a go.
It isn't perfect, and I still am not sure what the heck I was doing with the front grille thingie, but not too bad, for a first effort. In the process, I decided to do it in 15mm scale, so each of those vehicles is roughly 50mm long and 35-ish wide.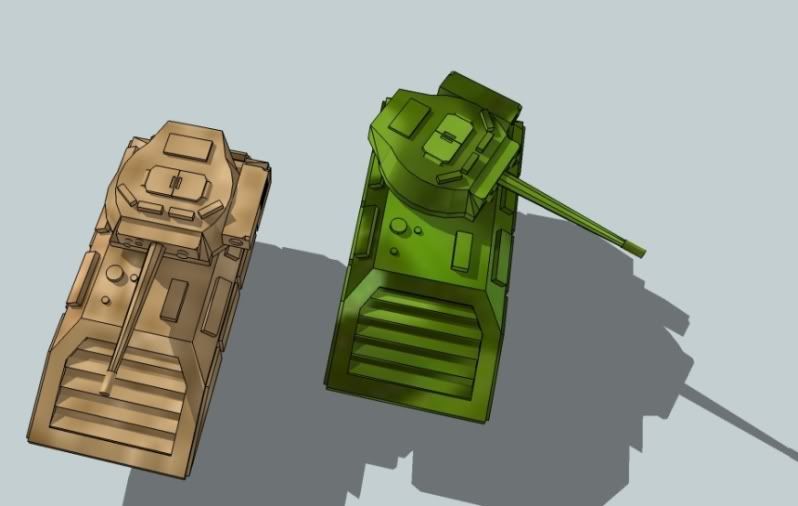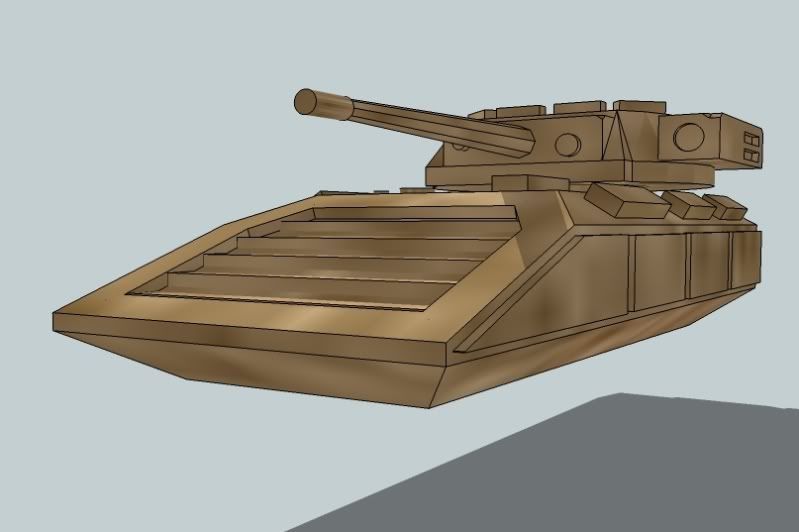 I almost feel like I need to call in sick to work tomorrow...