Hello all!
I want to first thank the Brigade crew for fantastic customer service. I put in an order when Land Ironclads came out, but when it arrived I found the bag had ripped, and the two Gamma Destroyers had dissaperead. New ones were dispatched for free! Thanks again!
I finished these off in Febuary, but am only now getting around to taking pictures.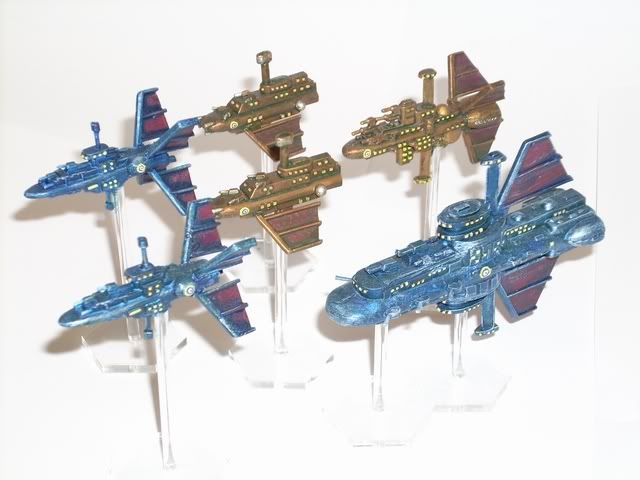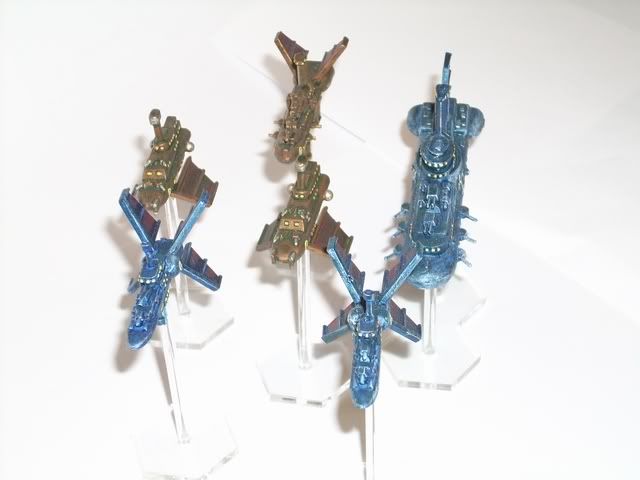 The last one is without flash, blurrier but the color is truer. I went overboard with the silver drybrushing on the blue ones, but I'm really happy with howw the brass colored ships turned out.
All in all they're some of my favorite minis I've worked on lately!