I've always liked the Swiss Confederation's
Feldkirch
-class destroyer:
Since the line is unfinished, I decided to take a crack at it. Below is the
Brünstatt
-class dreadnought. I tried to stay true to the condor-ish feel of the destroyer without making the thing too massive or too ridiculously avian. I figure the two big wings each house a spinal-mount type of weapon, with medium turrets for anti-ship broadsides and multiple small turrets for anti-fighter work.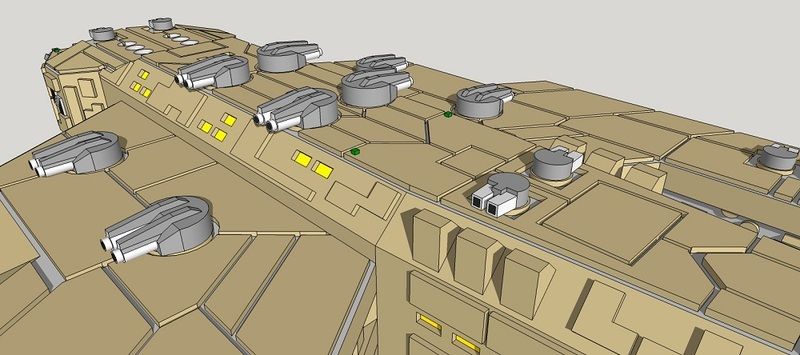 Trying to decide if I have the creative juices to do the rest of the line.